James: Mirror for the Soul
Lessons from the Epistle of James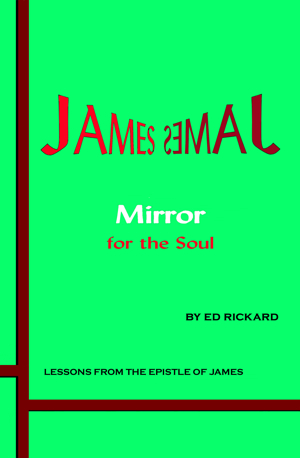 Overview
The Epistle of James displays a striking familiarity with Jesus' mind and a profound grasp of Jesus' teachings. Even James's style, beautifully concise and poetic, is modeled after Jesus' sayings. This should come as no surprise. James was the slightly younger brother of Jesus. For years they were companions in play and work and every other realm of life.
James addresses a question of critical importance in our day, when many even in conservative churches are drowning in self-satisfied pseudoreligion. The question is, what is true godliness. To provide an answer, James reconsiders the virtues emphasized in Jesus' Sermon on the Mount. He makes godliness concrete by warning us against the many ways our lives might fail to shine with these virtues.
Features
After each lesson drawing out the many-shaded meaning of James's advice to believers, the commentary provides a self-test, a series of questions that will help students of the epistle make proper applications to their own daily walk with God. Each question is followed by words of exhortation and encouragement to do right.
At the end of the self-test, the lesson furnishes review questions to help students remember what they have learned.
The commentary closes with a list of recommended books, these being the very finest commentaries on James written in the past. Each entry is annotated to help readers decide which ones they might particularly want to obtain.
Samples
The full commentary minus references and appendices is currently available on this website. Click here.
Availability
The commentary is also available from Amazon.com.
The book is © 2015 Stanley Edgar Rickard (Ed Rickard, the author). All rights reserved.